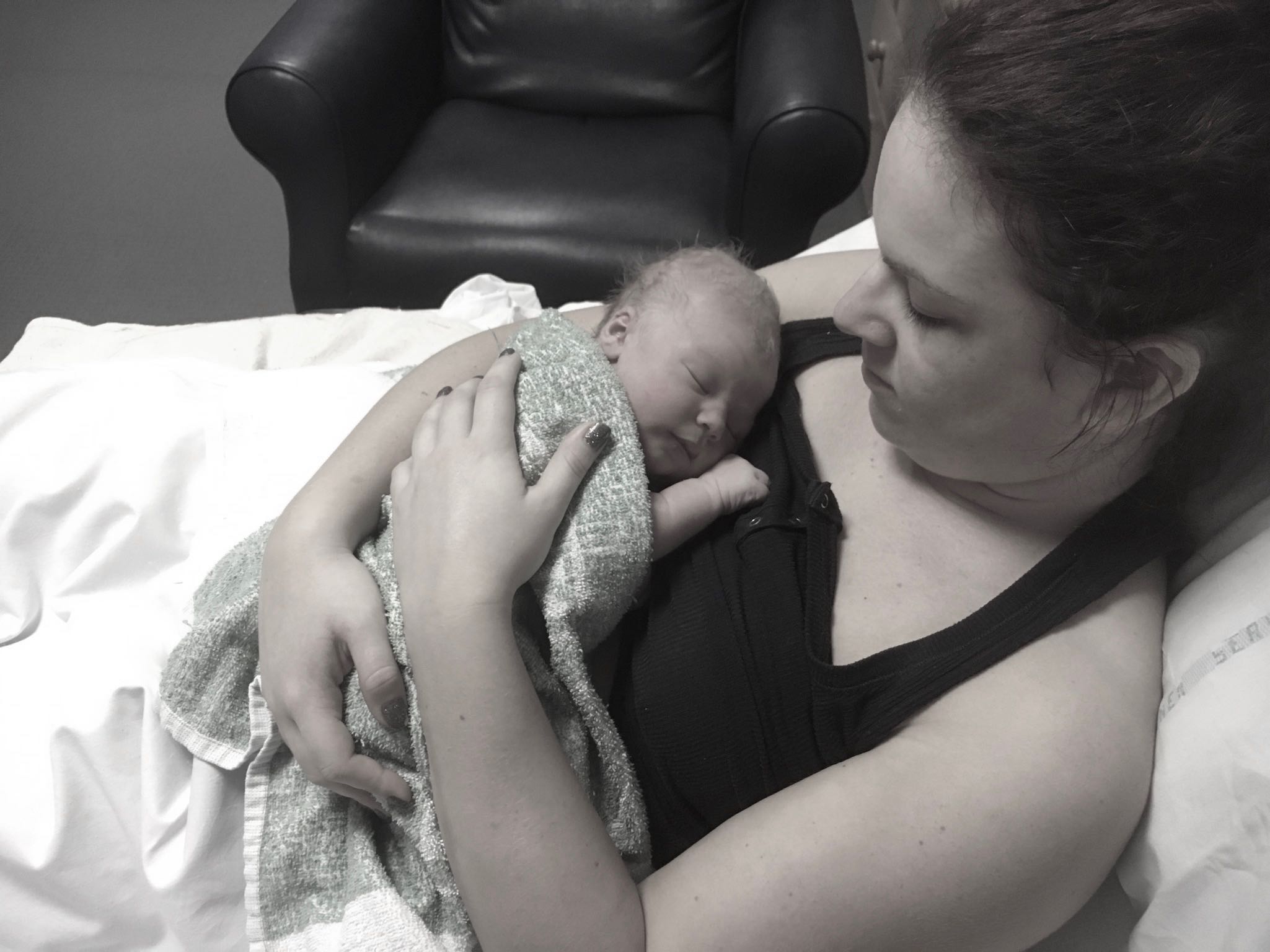 I have never been someone who always wanted children, and so I was deaf and blind to what pregnancy and birth entailed when all of a sudden, something clicked, and I was ready to think about starting a family. We were lucky enough to become pregnant before I even had chance to do an ovulation test and so it all happened very quickly.
I had a really lovely pregnancy with minimal symptoms, although I discovered what heartburn was towards the end! Throughout my pregnancy, however, I was very scared about what was to come. Despite knowing little about birth, I knew that as an active person, I did not want to be lying down in bed, and so I started to research antenatal classes, looking for one which would encourage active birth and positive thinking. I found Daisy Birthing classes. They worked wonders in encouraging positive thinking. I was not only not scared anymore but was looking forward to the birth because I would finally meet my little bundle.
Having previous thought that baby would arrive early, he had not arrived at 40 weeks. I was really anxious about this as I did not want to have to make any difficult decisions about how to proceed in a few days or weeks' time.
However, at 40+3 just before falling asleep at night, I started to feel a persistent ache very low in my abdomen. I now know that it is apparently similar to period pain but I'm lucky enough not to have felt this before so had no idea.
During the night it became more persistent and I began to think I might be having something akin to contractions. My husband woke at 06:00. We called the hospital when I had 3 contractions that were 5 mins apart. They suggested staying at home a bit longer. After an hour I'd been having regular contractions, so we set off. They had become stronger and more intense by then but still not too bad.
By the time we arrived, the contractions had become quite a bit more intense. A midwife said they would only really know where I was at if they could do an exam, something which I had hoped to avoid. In any case, everyone is right when they say you don't care at the time. I really didn't, and just wanted to know. Turns out... 5cm is where I was at. I was pretty surprised, as everything seemed to be happening really quickly. I went straight into a birthing suite and into the pool, where I made use of the gas and air. I can't tell you very much about what happened next because I was in my birth bubble but I know it happened fast.
I mostly remembered my Daisy breathing techniques, and my husband was a good prompt for me. After what seemed a very short time to me, although probably longer for him, I had a strong urge to push. I had been on my knees leaning on the side of the pool but then turned over into a squat. He came out in one long push, 3 hours after getting to the hospital.
They brought my little boy straight up on me and I'm told that we waited 6 mins for the cord to go limp before they clamped it and my husband cut it. I then got out of the pool to deliver the placenta naturally, whilst holding my baby boy and giving him his first feed. That took just over an hour.
I managed to achieve my ideal water birth. I was upright the whole time and managed with only gas and air.